We will be open Labor Day from 9-5.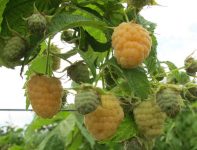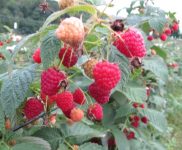 Raspberry picking is tremendous as the plants are loaded with berries, both red and yellow. Blueberry picking will be done this weekend. Flowers and Herbs available for cutting.
On Tuesday September 6, the flower and herb fields will be open for cutting. The raspberry field will be closed for the day and will re-open on Wednesday September 7.
Vegetables available in our Farmstand: Winter squash (acorn, buttercup, butternut), summer squash, beans, beets, broccoli, carrots, cucumbers, eggplant, lettuce, tomatoes, peppers, potatoes, cantaloupes – all grown on our farm!
Other items available in our Farmstand include honey; raspberry, blueberry and strawberry jam; basil vinaigrette and raspberry wine vinaigrete – wonderful on salads.
We will be closing for the season at 5 pm on Sunday September 11.
Come on out and enjoy a day at our farm!